GRANTS RESEARCH AND WRITING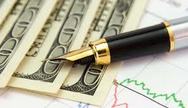 The Solution Works assists organizations in searching for, and preparing grants for specific projects. As a certified grant writer,
Ms. Wirth takes the time to understand the goals of the organization and of the desired project to research public and private grant sources. She facilitates collaborative efforts necessary between the organization and The Solution Works to prepare the grant proposal to ensure accuracy in the proposal. Budget strategies are designed for clear understanding of the economic impact of the project. Meaningful methods for careful implementation and tracking are planned to ensure specific milestones and deliverables are achieved.
---