Diane M. Kovalsky, Innovation Catalyst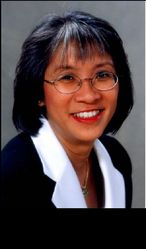 Ms. Kovalsky (formerly Wirth) is a dynamic visionary who leads business professionals and government officials in business growth and strategic planning. Her high energies and professional skills enable her to:
· apply sophisticated thinking to perform in-depth research
· convert ideas into strong development strategies
· inspire supporters for complex business initiatives in private industry and
non-profit entities
· drive market innovation to increase sales,
· align resources to build strong business relationships, and
· facilitate collaboration between individuals and organizations to achieve common purpose.

In her unique capacity as an Innovation Catalyst, Ms. Kovalsky applies her experience in economic development, entrepreneurship, and technology to help others achieve their goals through inspired direction.

SIGNIFICANT ACTIVITIES & AWARDS
· Chosen by U.S. Department of State to serve as international Advisor, Northern Europe - US Business
Networking for Women, 2000 – 2001, mentoring women business owners in Lithuania.

· Presented multiple times to the U.S. House of Representatives Subcommittee on Government Programs; Panel
Testimony / Oversight of the Committee on Small Business.

· Director, Economic Community Development Commission of Frederick County, 1998-2001.

· Awarded the 1994 U.S. Chamber of Commerce Blue Chip Enterprise Initiative Award for overcoming obstacles and successfully growing a small business.

· Appointed as the U.S. State Department Workshop Chair for Women and Entrepreneurship: Mentoring and
Networking; Represented the USA at the WoMen (sic) and Democracy Conference in Vilnius, Lithuania, June
2001.

EDUCATION

Masters in Career & Technical Studies, California State University San Bernardino, Palm Desert Campus.

Bachelor of Science Degree in Psychology, Iowa State University.

Myers Briggs Type Indicator (MBTI) Certified.

Certificate for Grant Development and Management, March 2006 from College of Extended Learning, California State University San Bernardino.

Certificate in Sustainable Development and Green Design, UCR in May 2010.
Accredited LEED Green Associate, by Green Building Certification Institute, July 2010.

Public Speaking from Dale Carnegie Courses.

---